Barkd is a new marketplace that helps people find their next puppy that perfectly matches their lifestyle.

Focused on reducing puppy mills and helping responsible breeders.
My role in this project was the sole-designer, from initial brand to MVP.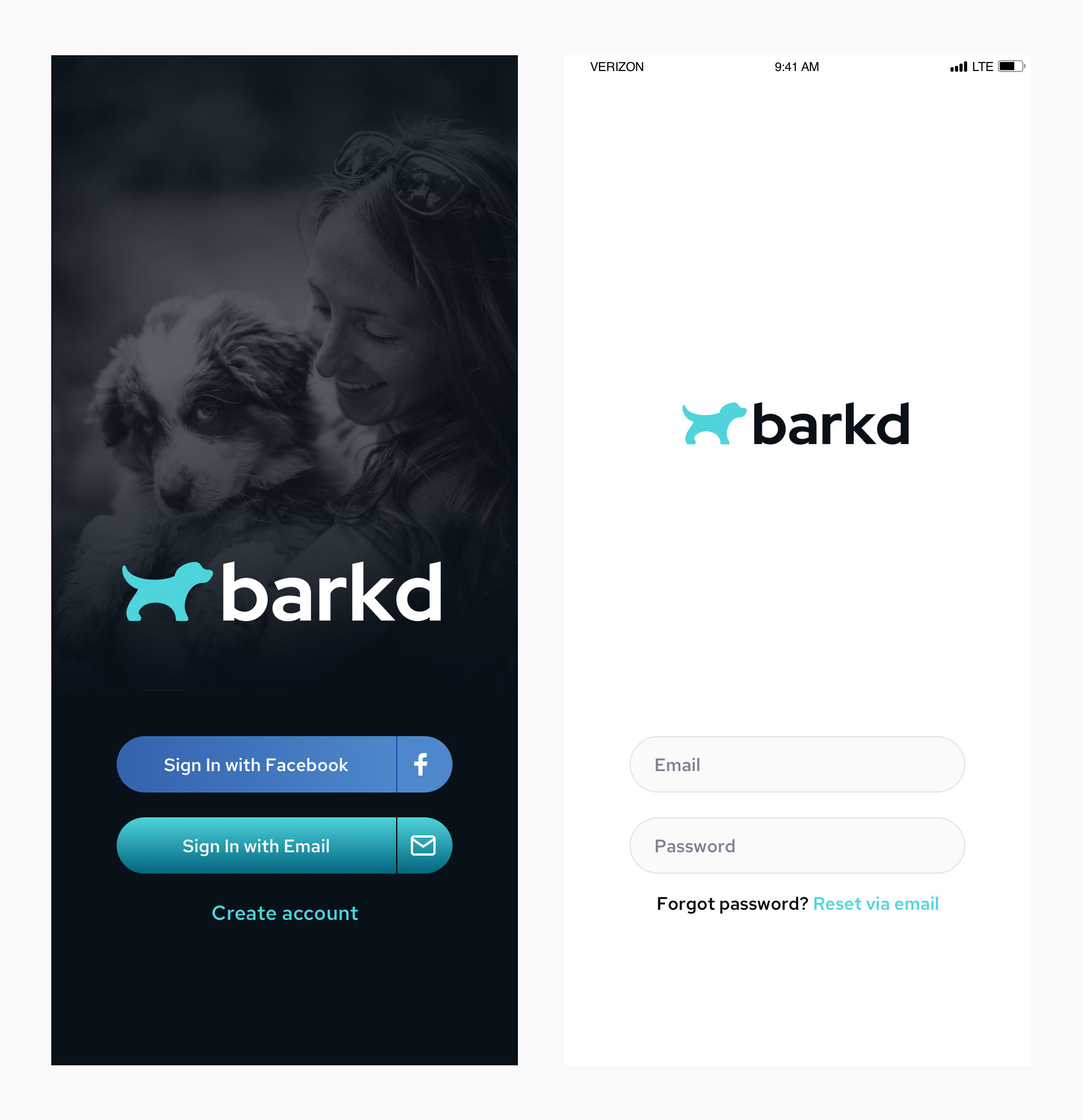 How do we make looking for a puppy easy and worry-free while making sure it's a good lifestyle match for the user?
1. Current marketplaces are "shady" with unknown breeders
2. Transactions mainly happen offline
3. Application process varies from breeder to breeder and site to site
4. No buyer protection available (lack of trust)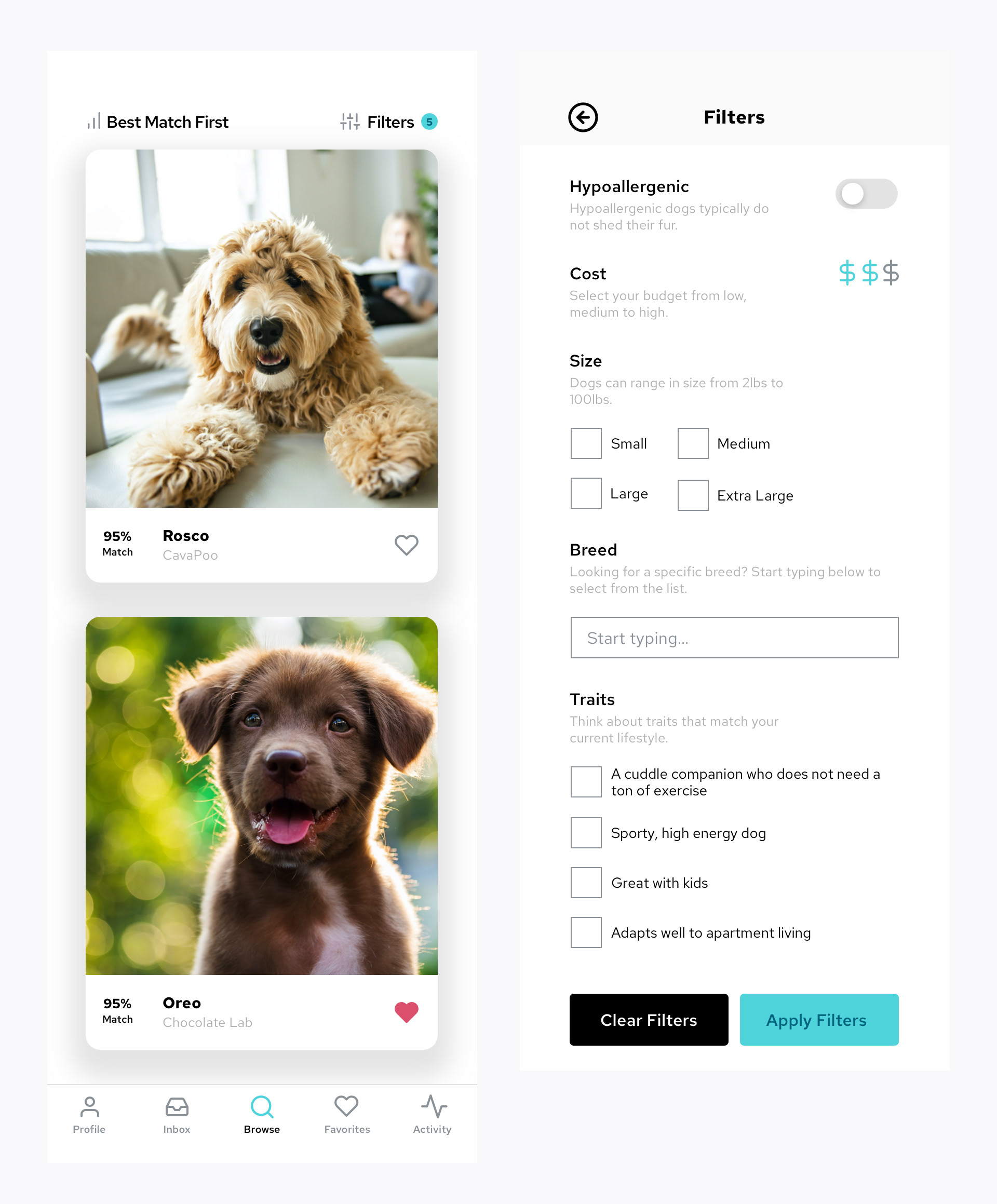 In order to instill trust in our users, I incorporated a profile page with community-based reviews and an avatar front and center. This profile page also gives breeders the opportunity to express themselves and the ability to tell a story. Think of the last AirBnb you stayed at. Did the story behind the listing give you more insights on the host? The MVP needed to provide breeders the ability to easily create, manage and keep records of all their transactions. So I designed a simple to use CRM-like web application where breeders can manage their profile, transactions, and puppies available.
When it came to designing the UI and the main browsing behavior for customers, I based the experience on Instagram. Initial user interviews uncovered the need to see multiple pictures and was the main factor in deciding whether or not the puppy and/or breeder was desirable.
The mobile app allows users to browse all puppies/breeders OR the ability to apply filters and lifestyle preferences. If users used the filter feature, we displayed a matching score on each puppy card to reflect to matching percentage.
Another key feature the helped instill user trust is in-app messaging. Keeping communications within the app helps protect both parties and increases not only user trust but breeders' as well.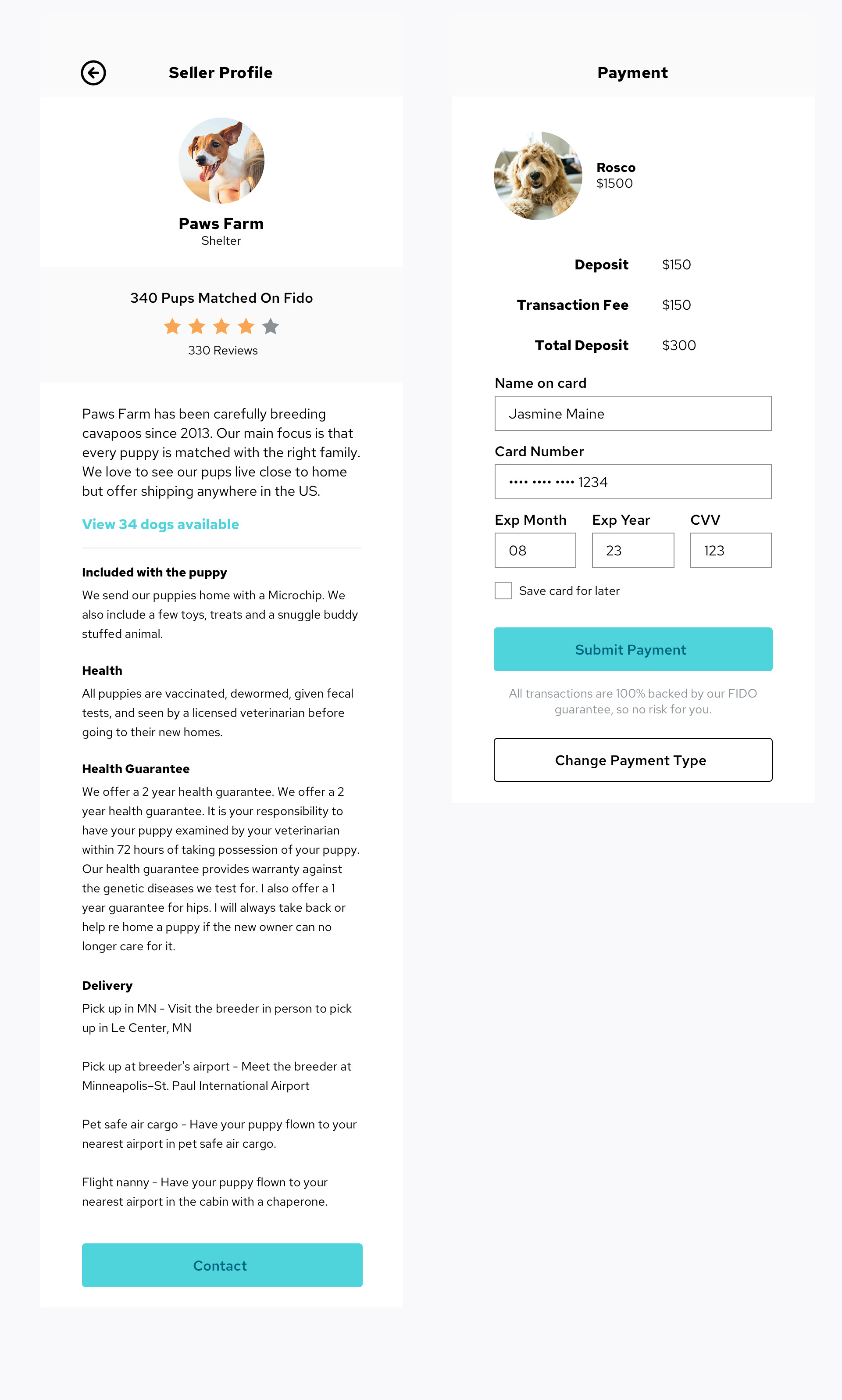 Barkd is available on the
Apple Store
 and
Google Play
 with an average 4.6-star user rating. Users love the matching system and ease of use. The ability to favorite and save certain breeders makes it easy to shop and keeping the transaction within Barkd, reduces fear and anxiety when communicating with breeders.
The MVP was a huge success! First round of funding was obtained and initial feedback is extremely positive from both customers and breeders.