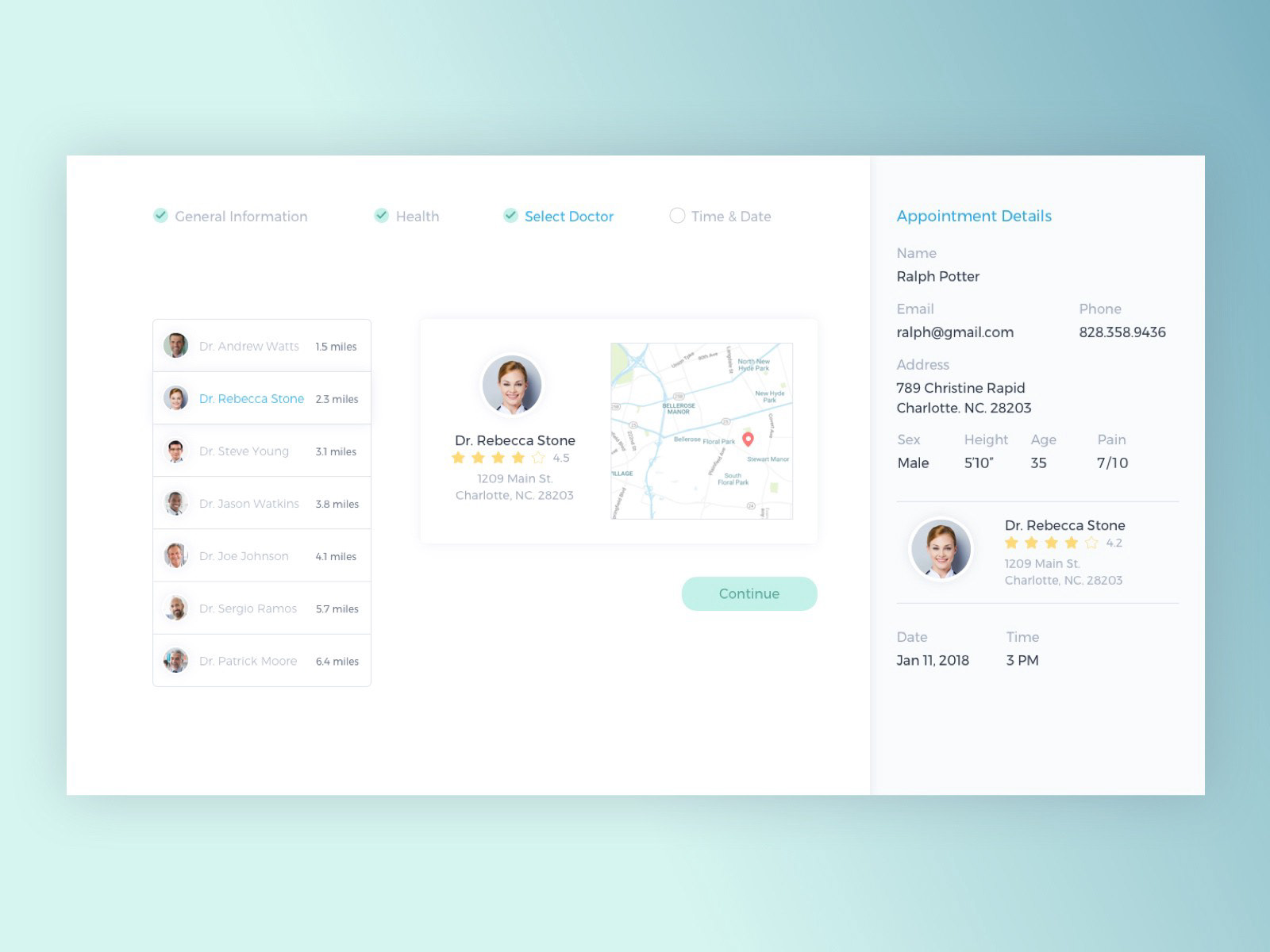 I was contracted to design an MVP for a new healthcare scheduling web app. This app would allow patients to locate certified doctors in the area and get an initial appointment setup. The business goals for this project:
- Make the scheduling process painless and easy
- Collect just enough data while remaining HIPPA compliant
- Align calendars
One of the in person interviews I conducted surfaced the phrase, "shopping" for a doctor. That sparked an idea. Billions of dollars have been funneled through proven checkout experiences, so I used Shopify as my inspiration for the solution/prototype.
The shopping like experience displays your inputs and selections on the right while allowing you to progress/navigate the form on the left.
Similar to how you would look over your cart, this allows users to go back and make changes if necessary.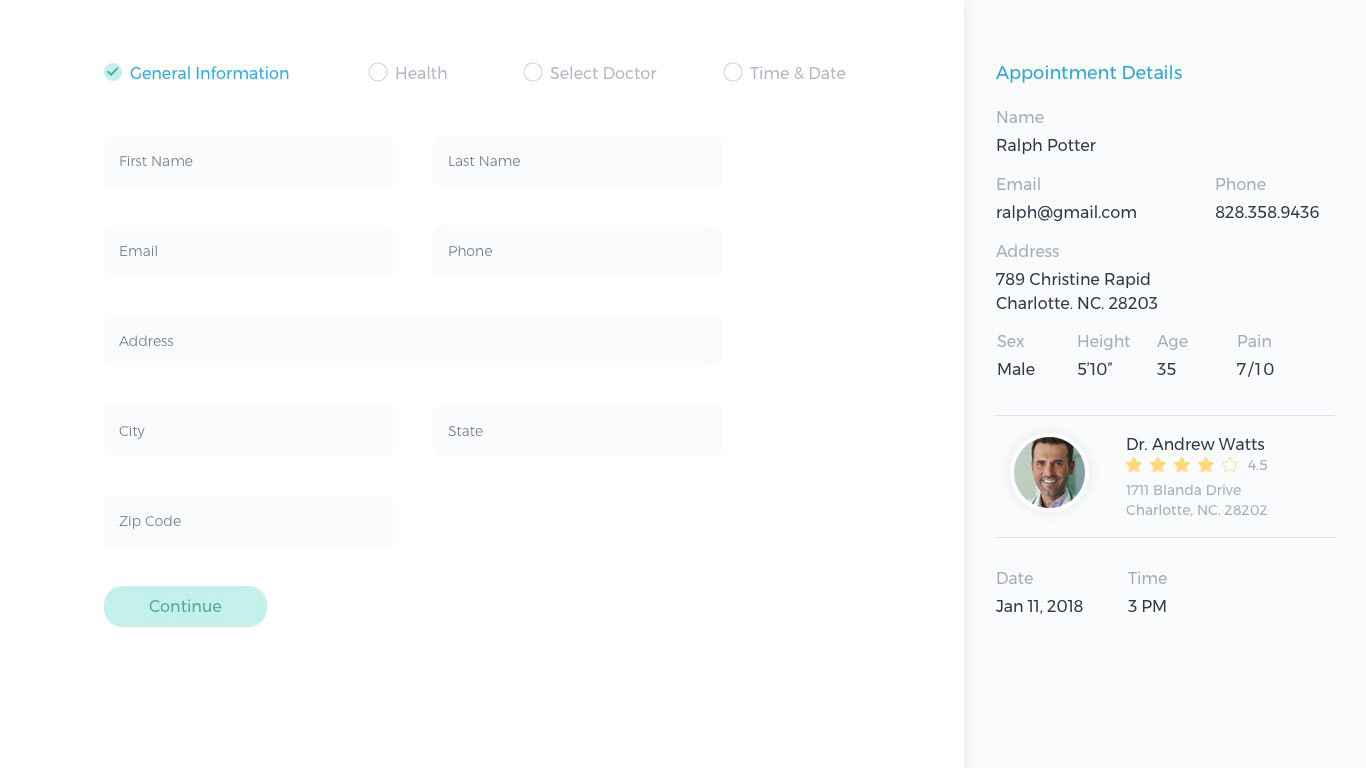 HIPPA
When dealing with sensitive health information, we have to be very careful when collecting private information. The health section is very basic and after working as a pharmacy tech for a few years I was very familiar with what information we could collect.
Doctors selection based on location and ratings.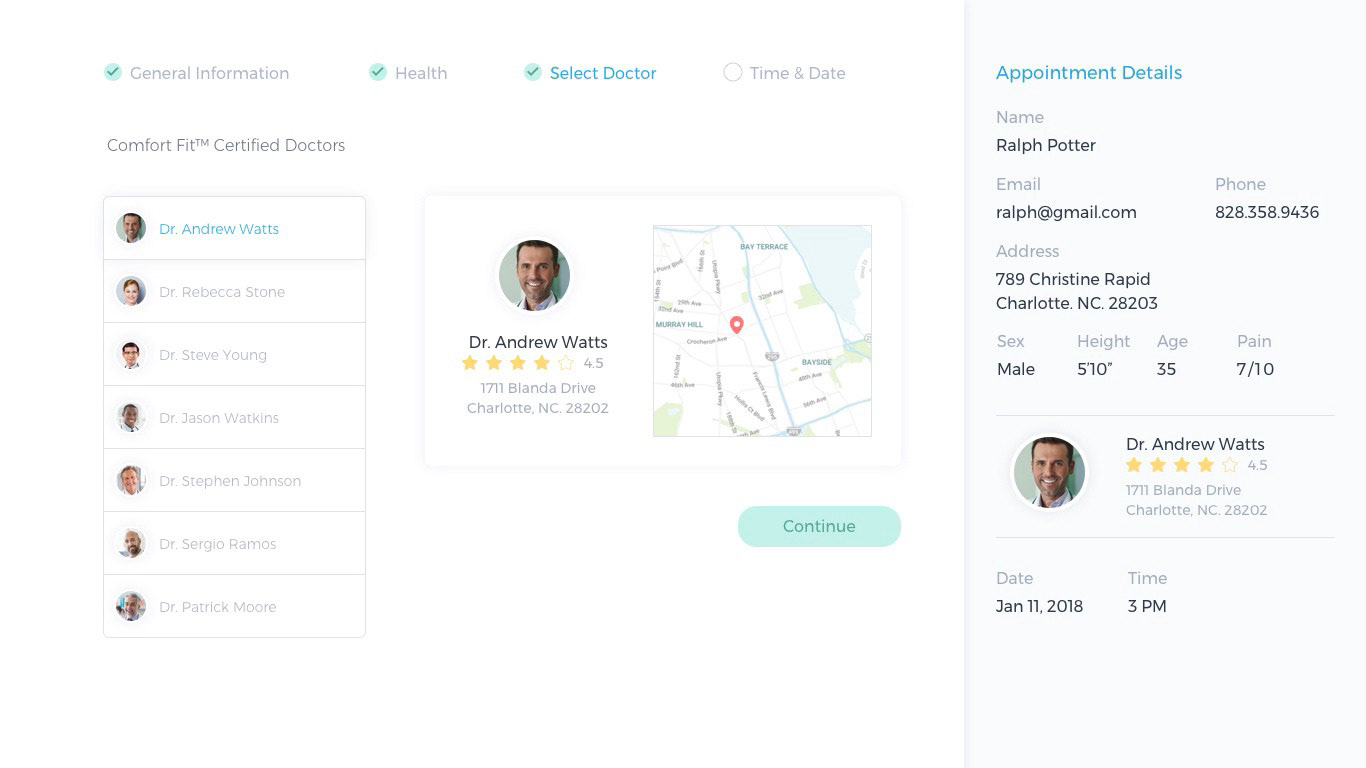 The time and date selection is very similar to calendly.